Enjoy 5% Discount Till 10th Janaury, 2024. Register and Pay Now!

Abstracts Submission Deadline: 24th December, 2023
Facilities Available

160 sitting Capacity Conference Room, 40 Sitting Capacity Meeting Room, 10 Sitting Capacity Meeting Room, 50 Sitting Capacity Lecture Room, Shed with a working space of 30 m2, Shed 2 (thatch roof) located in the WACWISA Experimental Field. The working space is 30 m2)

Contact:
Email: wacwisa@uds.edu.gh
Phone: 0372099728/055 3188205

Laboratory Equipment Available at WACWISA-UDS

Laqua Horiba WQ 330 Multiparameter, Lovibond BD 600 BOD Analyser, Aqualitic AL 125 COD Analyser, Hdrotest HT 1000 T20, Shimazu TOC Analyser, Flame Photometer, VELP EMA 502 Elemental Micro Analyser, HACH UV/VIS Spectrophotometer DR 6000 Mufle Furnice, Oven, Konic HRGC 5000 C GC-MS, Electronic microscope with Camera, C4-MKII Multi-Purpose Teaching Flume, Water Distiller
Contact:
Email: wacwisa@uds.edu.gh
Phone: 0372099728/0247425994

Open and Greenhouse Field Trial, Experimental and Demonstration Site Facilities at WACWISA-UDS

Greenhouse facility- An installed fertigation system with six lateral and six check valves, Shade-net, Weather Station, A portable electrical conductivity (EC) meter, A portable pH meter, A portable NO3 meter, An installed fertigation system with 36 lateral and 36 check valves, Soil/Soilless media sensor.

Contact:
Email: wacwisa@uds.edu.gh
Phone: 0372099728/0246143825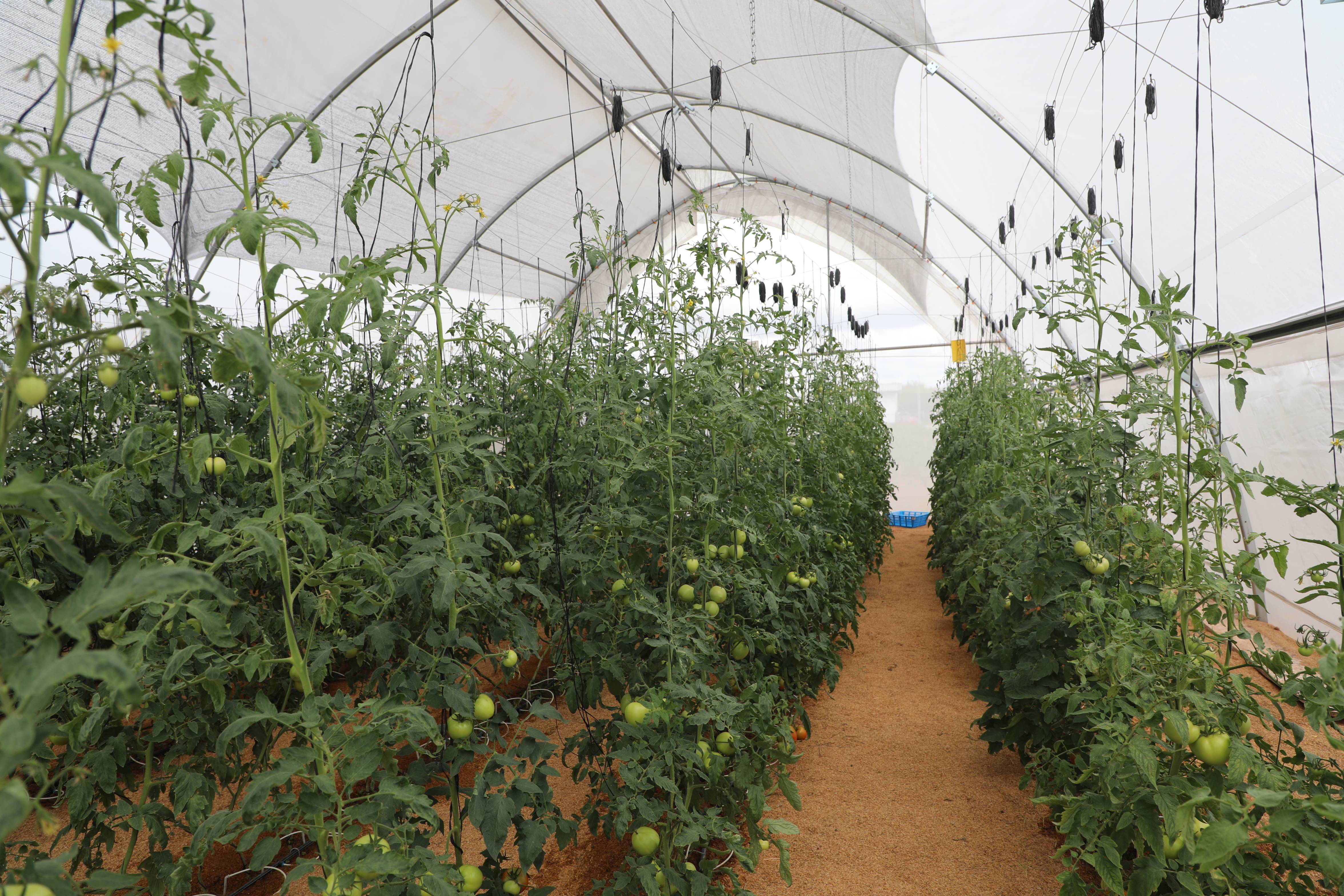 Some students from WACWISA-UDS graduating with PhD and Master's in a pose with ACE Centre Leader, Prof. Felix K, Abagale and other Senior Managment staff of the Centre
WACWISA student undertaking field activities at the centre's irrigation and experimental field at UDS Nyankpala campus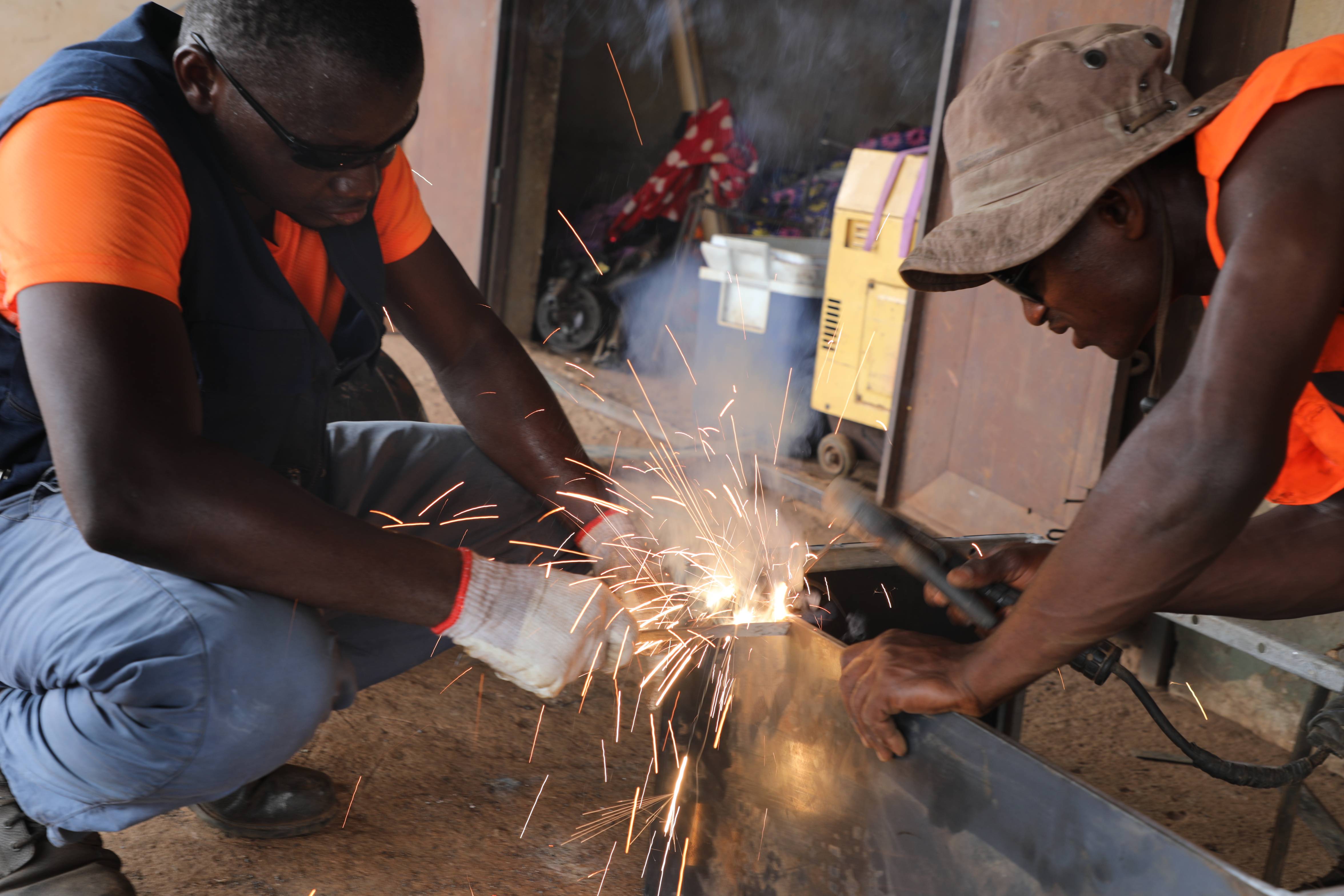 WACWISA-UDS is implementing Technology Transfer of Improved Roaster for Shea Butter Processing in Northern Ghana in Collaboration With UNIDO And With Funding From the EU. Other Partners on The Project Include WACOMP Ghana and Ministry of Trade, Ghana.
The Centre Leader, Prof. Felix K. Abagale, exchanging pleasantries with Miss. Phoebe Buabeng, graduating with an MPhil, Environmental Management and Sustainability with scholarship from the CRES Project funded by the Ministry of Foreign Affairs of Denmark and implemented by WACWISA-UDS.
Quality and Excellence
Quality will be a hallmark of research and academic trainings at WACWISA whilst striving for excellence in delivery of training modules and research needs.
Unity in Diversity
WACWISA will have a cultural diversity of trainers and trainees including staff, students, scientist, administrators and partners who will work jointly with the highest level of oneness in harnessing the various skills, talents and resources to achieve desired outcomes.
Diligence and Integrity
Diligence in ensuring the achievement of the most desirous results as well as demanding and maintaining the highest level of ethical and professional standards of all the players in its activities and members is utmost.
We collaborate with regional and international partners on industrial and research projects
Financed by Ministry of Foreign Affairs of Denmark, CRES aims to improve and diversify local income potentials in Ghana and Burkina Faso through a selection of best varieties of native tree species, value-added products and innovative marketing
 In partnership with fourteen (14) other organisations, WACWISA-UDS is leading Farming Systems Needs Evaluation and Definition of Agroecological Strategies and Techniques on the CIRAWA Project.
GIZ Solar Powered Irrigation System (GIZ-SPIS) Project implemented by WACWISA-UDS seeks to develop curriculum and build capacity of industry practitioners in the use and maintenance of solar powered irrigation systems in enhancing food security and adaptation to climate change.